About the Producers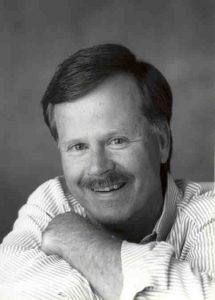 Greg Smith
Gregory Stephen Smith is the director of the Pastoral Care and Counseling Center; he is a licensed professional counselor and an ordained minister. Most of Greg's early professional career revolved around for-profit psychiatry. He spent a couple of years as a therapist but was soon promoted to clinical director and then to administrator of a psychiatric hospital in Texas. He would spend the next 15 years administrating psychiatric programs and hospitals in Alabama and Florida. In 1993 Greg resigned his job as president of a private psychiatric company, moved back to his home town of Auburn, Alabama and opened The Pastoral Care and Counseling Center, where he provides sliding fee Christian-based therapy.
In 1970 Greg enrolled in Auburn University. After his sophomore year he enlisted in the United States Navy- spending his last two years playing softball for the Navy as an all-Navy second baseman. He returned to Auburn in 1976 and received his BS degree. Greg then attended Southwestern Baptist Theological Seminary in Fort Worth, Texas where he received his Masters of Divinity Degree. He then devoted the next two years as a hospital chaplain in training (CPE) in San Antonio, Texas preparation for his counseling license.
Greg is married to Debbie Day Smith who also graduated from Auburn University and has a degree in special education. Greg and Debbie have been married for 31 years and are the parents of 21 year-old twins.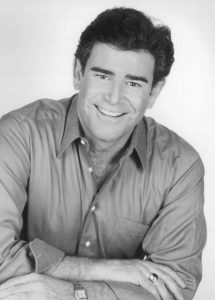 Michael Young
Michael Young began his TV career at QUBE, the world's first interactive TV network, created by Warner Communications. His program, Bananaz, won cable's first ACE award for excellence in the category of daily talk programming. In 1978 Michael broke ground when he hosted the world's first interactive game show with the home TV audience as contestants.
Yet even today, Michael is continually recognized for the 6 years in which he was the star of the critical and ratings hit Kids Are People, Too for the ABC television network in the late '70's and early '80's. It won for Michael a network Emmy Award for outstanding children's programming, as well as a Film Advisory Board Award of Excellence and an Action For Children's Television Award (ACT).
While shooting Kids are People, Too, Michael guest starred as an actor on popular primetime shows including, Love Boat, The Fall Guy, Remington Steele, Silver Spoons, Love American Style, Double Trouble, Duet, Wiz Kids and others.
Michael expanded his hosting relationship with ABC Network on shows such as the Emmy winning ABC Weekend Specials, and ABC's Wide World of Sports. For CBS, Michael hosted the primetime Miss Teen USA pageant for 5 seasons, and he hosted Soap World, a nationally syndicated talk/magazine show distributed by King World Productions, of Oprah, and Wheel of Fortune fame.
In Network Cable, Michael was a host/producer at the launch of The Disney Channel and for 3 years was at the helm of their flagship show, EPCOT Magazine (an ACE award nominee), and as the host of the monthly Disney Channel Preview. He followed that with a 5-season association on ESPN as the anchor of a weekly sports magazine program for young people entitled The Sunkist Kids.
In 1989 he joined NBC, and helped launch the CNBC network as co-host of CNBC Live, a primetime consumer news and talk program. He also created and hosted K-TV for CNBC, a consumer program for young people for which Michael received his second award from Action for Children's Television (ACT).
In 1993 Michael founded Alton Entertainment, a convergent-media TV and Internet production and marketing company. Michael's unique concept of embedded sponsor content messaging was praised in a 1994 front page Wall Street Journal article that reported "Viewers won't know who paid for time on Main Floor until the credits roll". In 1996, Michael sold the company to The Interpublic Group of Companies [NYSE:IPG]. Remaining at Alton's helm, Michael created and Executive Produced 5 informational TV programs airing nationally. The flagship show, Main Floor, ran for 12 years in broadcast syndication. He also launched 19 websites for Alton and other national television clients. And as CEO of Alton, his sales team serviced over 168 national clients - from giants J&J, Dupont and Chanel, to many smaller companies.
In 2002, Michael created five one-hour TV specials for VOGUE magazine, under the banner of his new company, Michael Young Media. The VOGUE series of specials, entitled Trend Watch, aired for 5 seasons in syndication on broadcast network affiliates. In 2007 Trend Watch launched Vogue.TV. Michael has extended this business model of bringing print properties to TV and the web, producing over a dozen TV specials per year for titles such as Ladies Home Journal, Better Homes & Gardens, MORE Magazine, American Baby, Glamour, Lucky Magazine, Fitness and Allure.
Michael has a degree from Auburn University in Political Science and Mass Communications, and currently serves on the College of Liberal Arts "Dean's Advisory Council". As a celebrity board member of the USO for several years, Michael produced 7 "celebrity road shows" entertaining troops in remote locations worldwide with funds he solicited on behalf of the USO from billionaire H. Ross Perot. Michael has also had an ongoing advisory relationship with PATH (People Assisting the Homeless) since its inception in 1980, and in 2001 received their Crystal Heart Award. PATH is today the largest privately funded homeless organization in the US.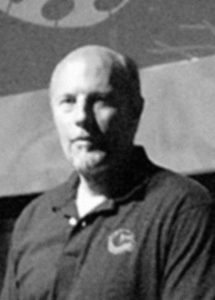 Mark Krall
Mark has been involved in the music and audio visual production field since the early 1980's. He has traveled Europe, South America and Austriala as well as the USA mixing sound for a variety of productions.
He is currently co-owner of Road Dog Show Pros. Based in Phoenix, AZ, Road Dog Show Pros have produced more than 500 productions, traveling around the world to execute all facets of the audio visual industry. Combining over than 30 years of experience, they handle the technical side of Theos Theatrical Productions and have committed their company's resources to bring the messages of hope and faith to all those who see it.