Sports Theology: Playing Inside Out
Theos Theatrical's is proud to help bring this great family event to your community and team! Theos Theatricals founder Greg Smith has created a wonderful live program / event for athletes of all ages based on his book of the same name. You can find out more about the program CLICK HERE.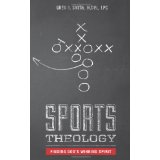 Click Here to learn more about Greg's book and purchase.
To find out how you can bring this great sports event to your community, contact us by CLICKING HERE.